Awkward situations are the bane of my existence. They're horrible, uncomfortable and just plain unnecessary. Needless to say, we Beirutis have a few awkward situations unique to our territory, and you've probably witnessed one of these firsthand.

1. Getting stuck in the elevator with random people because the electricity cut.


(Image via Buzzfed)

"So, what floor do you live on? Yeah, the weather is pretty nice."

2. Confusing 100,000 LL with 1,000 LL.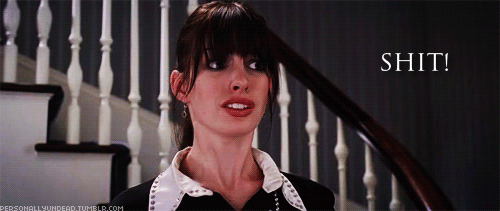 (Image via Photobucket)

Especially late at night. Not fun. So not fun.

3. Someone plays '3antar' by Myriam Klink while you're in the vicinity of your parents.


(Image via Buzzfed)

Hmmmm.

4. Tattooed eyebrows.


(Image via Emlii)

To comment or not to comment – THAT is the question.

5. Someone had toum for lunch.


(Image via Crushable)

6. Weddings.


(Image via Buzzfed)

"Le2eelik shee 3arees ya Teta!"
[Find a husband my grandchild].

7. Tetas in general.


(Image via Tiny Pic)

They have a special evil talent for making situations very awkward. Mine does this and laughs.

8. "Shu ya ahstaaaaaaaaaa. Yo2borne hal aseerrrrr"


(Image via Tumblr)


"What you pudding! May your short skirt/shorts/dress kill me!

(LOK NSHALLAAAA YO2OBRAK ---- I HOPE IT DOES.)

9. Being ripped off by the guy that fixes cracked phone screens.


(Image via )

What do you mean $70? You fixed it last time for 50 bucks. What do you think I am, some sort of idiot!

10. Walking by salons near your house that you don't go to anymore.


(Image via Blogspot)

"Yiii lek sha3ratik, they're nice."

11. When a service uses some road you don't know.


(Image via Buzzfed)

12. Three little words uttered by mom or dad: "We need to talk."


(Image via Buzzfed)

Start plotting an escape plan. Maybe call Superman for help. Ask him to bring Batman, too.

13. The staff of Roadsters singing you "Happy Birthday" because your friends think it's funny.


(Image via Travel Journals)

14. Mom: "WHERE ARE YOUUUUUUUUUU" Me: "What? I'm almost home."


(Image via Tumblr)

No I'm not at Skybar. No way, me?! Nooo."

15. MBC Max forgets to censor a sex scene.


(Image via Perez Hhilton)

16. Running into a professor in a bar. Repeatedly.


(Image via Buzzfed)

17. Service drivers and their stories.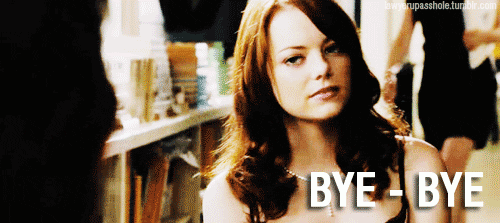 (Image via Giphy)

I'M SORRY, I DON'T RECALL ASKING YOU WHAT YOU WOULD DO IF YOU WERE PRESIDENT.

18. Lebanese greetings.


(Image via buzzfed)

Should I go for one, two or three kisses? Or none at all? A handshake maybe? Or just an awkward wave. I'M SO CONFUSED.