Clubbing in Lebanon is known to be – on a worldwide scale – the crème de la crème of the Beiruti lifestyle (meh, or so they say). Now, whether or not you're a fan of the crazy nightlife, it so happens that once in a while you're forced to go clubbing because your best friend thinks Pier 7 is cool or your sister's bachelorette party is happening at White. Or you just like clubbing. Whatever.

You've seen how wild it gets in Lebanon on MTV and Fashion TV, so you can't help but harbor preconceived notions about what it's going to be like.

Expectation:



I can just pick a club, any club, and walk into it, right?

Reality:



No, honey. You need to book a week or two early and find a bunch of people willing to traverse this journey alongside you.

Expectation:



For some girls, the process of getting ready seems to invoke a Blair and Serena (XOXO- Gossip Girl) fantasy where you and your friends are going to laugh, throw pillows at one another and seductively smear lipstick across your lips.

Reality:



Your pre-planned outfit feels too tight around your ass and you're freaking out about it. The electricity keeps cutting off when you plug your straightener in. Your mother thinks your dress is too short and your natoor is giving you weird glances that insinuate you're doing something 3eib.

If there are any men waiting for you, let's just say they'll be waiting for hours for you to get ready.

Expectation: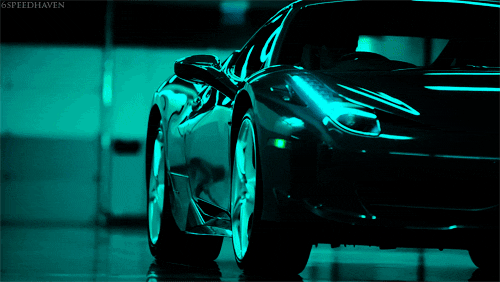 You'll head out to the club in a sweet-ass ride like a Ferrari convertible. Your hair will fly in the wind as you listen to your favorite tunes on the radio. You will arrive after only driving for 20 minutes.

Reality:



1515, please pick up. And is this traffic even normal?

Expectation:



You and your best friends are going to enter the club, with your hair whipped back, killin' it.

Reality:



*Whispers to boyfriend, please help me steady myself, these heels are too high.*

Expectation:



You paid extra for open bar. YAYY.

Reality:



Is vodka really the only drink that you offer? Jeez.

Expectation:

You'll know how to dance and everyone will be checkin' out your impressive moves. Pop and lock, bitches.

Reality:



The vodka isn't really helping.

Expectation:



Everyone will be dancing and going crazy.

Reality:



In Lebanese clubs, that's quite true. But there's definitely also a good number of identifiable people standing still, staring at you and occasionally taking selfies.

Expectation:



There will be hot men.

Reality:



There will be hot guys, but they're either the DJ or your best friend's boyfriend. That's it.

Expectation:



Clubbing is just as expensive as pubbing.. right? 25 dollars is enough.. right?

Reality:



But, I don't have $100!!!!! I'm broke. I swear.
Related