Ice cream is good any time of the day or year, but there's nothing like a hell-inspired heat wave to really get you in the mood for some cool goodness. Lebanon thankfully lies on a delicious culinary intersection of Arab and international cuisine, which is perfectly embodied in the combination of booza Arabiyyeh (Arabic ice cream), gelato, and American ice cream that you'll find all over the country.Here are some of our picks for the best ice cream you can get in Lebanon.




Helado


Haret Sakher is home to Lebanon's new go-to place for gourmet ice cream. On a not-so-busy day, you could be waiting up to twenty minutes for a serving of Helado's delicious creations. Ask for boozy ice cream on the weekends, and take a couple of kilos home so you don't miss any of the flavors offered!

Flavors to try: passion fruit, ricotta and corn flakes, lotus biscuits (flavors change every week!)

Oslo


This elegant bakery specializes in its house-made ice cream as well as its cookies and cakes. Oslo offers a diverse menu, but their ice cream is definitely a must-try. Combine different flavors into one tub, and take a cookie along to use instead of a spoon. A Beiruti must-have.

Flavors to try: rose loukoum, pomegranate, coffee crunch

Berdawni


Everyone stops in Zahle on their way up to the Bekaa for sandwiches, dairy products, wine, and livestock (dead or alive.) But the detour you must not miss is ice cream in Berdawni. Who could say no to Arabic ice cream with a legacy behind it?

Flavors to try: almond, achta dipped in pistachios

Cremino


This place is relatively new to the Beirut scene, but their ice cream is to die for. Cool off with their indulgent chocolate-y flavors, or enjoy some appetizing soft-serve. Even their ice cream cakes are great to take to a dinner party for a refreshing dessert.

Flavors to try: amareno, cookies and cream

Al Salam (Hanna Mitri)


A charming family-run ice cream kiosk on the inner Achrafieh road, Al Salam makes the best Arabic sorbet you will find in Beirut. Scratch that. In the WORLD. The flavors are seasonal, and they run out quick. You'll love ordering out of the little window to the side of the shop, and eating a messy cone of their fresh, honest flavors on the sidewalk.

Flavors to try: raspberry, rose, lemon, chocolate, apricot, croquant(I would just get a "cocktail" cone)

Magnolia Bakery


This New York bakery expanded to Beirut recently, and although their cupcakes and cakes are to die for, I prefer a combination of cake and ice cream any day. It's nostalgic, easy to eat, and baked to perfection.

Flavors to try: Red. Velvet. Ice. Cream. Whoopie.Now. Go. Eat.

Or you know, scratch all that, buy a tub of vanilla Haagen Daaz, pour some peach-flavored sparkling white wine on it, top with a couple of raspberries and get drunk at home. Just saying.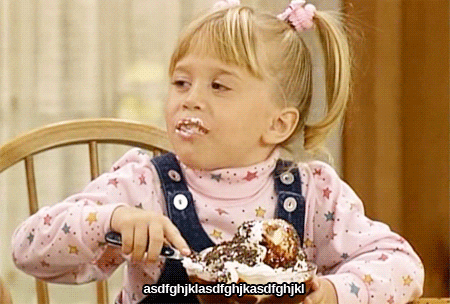 [Images via here, here, here, and here.]