Finally get that job interview you've been angling for? Great news! But do you have what it takes to convince your potential employer that hiring you would be the best business decision they've ever made?
No need to panic: take these suggestions to avoid any faux pas and to ensure that get the job.





Prepare, prepare, and prepare!

The main reason many people suck at interviews comes down to their lack of preparation. If you want to stand out amongst the other candidates, do your homework! Research the position you're up for, the background of the company, and learn how to answer that inevitable question: "What can you tell me about yourself?"

Watch your social media accounts

Employers are increasingly checking out social media accounts to see how you present yourself online, make sure you're okay with the image you're putting out there.


Avoid 'vacation' talk




If you really want to ask the recruiter about time off before even getting a job offer, you might as well bluntly point out that you're more interested in taking a break than doing your job. This type of conversation can be had after the fact, when you're negotiating the terms of employment; but definitely don't open with asking about time off and compensation.


Bad-mouthing your former boss

Just don't do it. If you do, you end up sounding like a whiner and you'll be pushing the recruiter to do a background check on you with your ex manager and colleague, which may not go too well for you! It also shows poor character to bad-mouth a previous employer. If you must discuss, say you had professional differences - never make it personal!


Dress the part




Try choosing your outfit on the eve of the interview, and make sure not to overdo it. Keep it simple but classy, and above all, dress for confidence; if you feel good, others will feel positive about you.


Do not arrive late

This is a major, major red flag for employers, but if you aren't going to make it on time, make sure to call your interviewer on the way to notify them, but keep in mind that even if you do call and apologize, this bad first impression could be enough to kill your entire interview.


Don't get too comfortable




Leave the slang and colloquial talk at the door and avoid addressing your interviewer as "habib albeh"! Also, don't give into small talk: it might be too soon to start discussing Kim Kardashian's latest selfie stunts. Keep it professional and formal, otherwise the interviewer might not take you seriously.


Not a morning person?




Maybe you managed to make it on time, but it looks like you're still in bed! Unless they're looking to recruit a late-night party animal, don't give the impression that you're not a morning person especially if you're suppose to punch in at 8 AM sharp! Fake it until you make it.


Smile! You're being interviewed




First impressions are crucial. Keep in mind that the interview starts the moment you walk through the door, so give the recruiter your best smile, keep a positive attitude, and speak distinctly with an assertive voice. Don't try to come off as intimidating or very elusive, interviewers will see right through it.


The art of meet and greet

The way you greet people reveals a great deal about your confidence and yourself, a firm handshake with plenty of eye contact shows a confident personality. Many people will get hired based more on their character than on their CV, so it's important to make sure your personality is shining through.


Touch up your image

Bring a hard-copy of your resume. Put your phone on silent (that includes taking it off of vibrate). Be friendly. Do NOT walk in with a coffee in hand.


The inevitable follow-up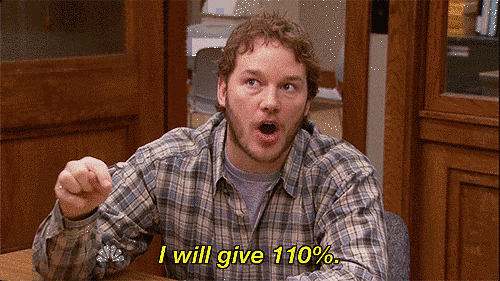 So the whole process went well and you have a good feeling about it? Don't let your interview be the last they hear from you: send a thank you email afterwards to make sure your resume doesn't fall into the abyss.


And if you really get that final positive phone call




Congratulations - you really nailed it! Now go rock your new job!