Something I find really strange about Lebanon is that sometimes people will call women "khalto", "amto", and "tante" (words meaning aunt) even when the person in question is not even related to them.

I've compiled a list of unique qualities that are possessed by the grand creature that is the "Lebanese aunt" - here they are:


1. A killer mustache.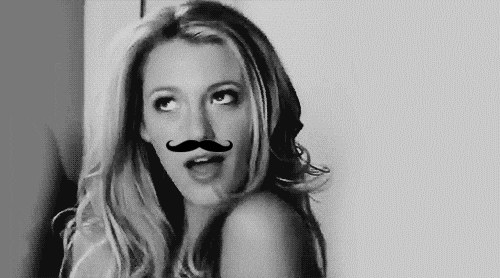 What? A thick 'stache on your dear old auntie that was once as smooth as a baby? Yes. Legend has it that once a woman is called an aunt even once, a thick 5-o'clock shadow will magically appear on her upper-lip where the spiky gathering of dark hairs will remain forever.


2. Moist kisses.




Remember the mustache from point one? Well, it's accompanied by a deep desire for planting extremely moist kisses on everything younger than the age of 15. Lebanese aunts love to smooch.


3. A reel of home remedies.




Are you taking Tylenol to cure your headache? That's ridiculous. Just rub 10-12 cloves of garlic all over your stomach and you'll feel better in no time. Lebanese aunts know best.


4. She can cook.




All those tough recipes that seemingly can't be mastered by anyone. Want mfat2a? Fwerigh? awarma? Call a Lebanese aunt.


5. Her conversational skills need work.




Lebanese aunts interrupt quite a bit. She needs to get in all her gossip: who married whom, who divorced whom, and most importantly: who died.


6. She thinks she's psychic.




Stop trying to read my future in a coffee cup. There's no prince charming, my future is shit, we both know that.


We love you, Lebanese aunts!