I've been invited to a handful of weddings in my life, but somehow they're always awkward and strange. Maybe this is a testament to the people I choose to surround myself with. Unsure. Either way, here are four insane bride and groom entrances I had the pleasure of witnessing.


1. The bride in the cage.




The bride sat in a heart-shaped cage suspended by a crane. The cage moved above the crowd with her awkwardly staring down at her friends and loved ones. She is finally released from the cage and is free to start her life with her husband. Wow.



2. The bride and groom coming on horseback.




I lol'd so hard when this happened, I almost split my dress open. I had also gained around 7-kilos the previous month so that may have been it, too. The groom enters on a black horse, he's visibly uncomfortable and has clearly never been horseback, ever in his life. The horse bucks and 12-15 wedding planners gather around it. The bride comes in on a white horse (ooooh, white horse vs black horse), and it legit takes them 20-minutes to help her get down. It was the best day of my life.



3. The bride who came in from…the ceiling.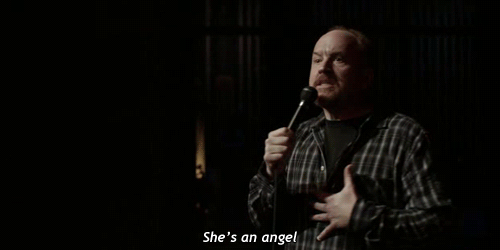 She was lowered from the ceiling. I'll pause so you can let that sink in…

You guys, she was physically lowered from like an acrobatic type of contraption, ascending down on us like the angel she very much is not. The best part was when a complete crew had to come unharness her IT'S MY BEST MEMORY TO DATE!



4. The wall of flowers.




Picture this: a wall of flowers turns slowly only to reveal the precious bride sitting on what looks like the iron throne from Game of Thrones. She waves to the crowd. You are not Queen Elizabeth and we are not your royal subjects.