N.B. This post was originally published in August 2014.

Whether you look upon Justin Timberlake's noodle-hair phase in utter denial, or are forever stuck under seven layers of 90's charm, get ready for an emotion-packed round of childhood nostalgia.

1. You wasted so many afternoons on this


(Image via Labnol)

2. And many weekends on these


(Image via Blogspot)

3. This was the most fascinating thing ever


(Image via Imgur)

4. This was the definition of gaming


(Image via Gamer Attitude)

5. And this guy was your ultimate hero


(Image via Facebook)

6. And let's not forget about this


(Image via Blogspot)

7. This was the definition of a pet


(Image via Blogspot)

8. And this was the best ride ever


(Image via Karim Salha)

9. You fought your friends over these


(Image via Imgur)

10. This was the definition of happiness


(Image via Facebook)

11. You owned one of these


(Image via Wikimedia)

12. And this was your early teenage jam


13. Kim Kardashian was just another friend of hers


(Image via Ezine Mark)

14. You thought there were two of her


(Image via Facebook)

15. Still, they were the most famous twins


(Image via Mkaolsen)

16. You used to steal your dad's Nokia for this


(Image via Panorama)

17. And host the best tea parties with your friends


(Image via A Better Bag of Groceries)

18. You owned a dozen of these


(Image via Guardian)

19.Your desktop looked like this


(Image via Juydes Evi)

20. This was your favorite series


(Image via The Fader)

21. She'll always be your favorite Disney character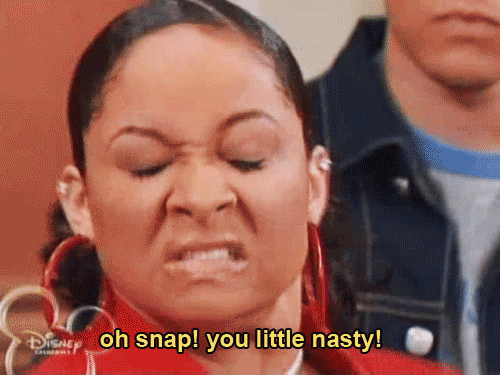 (Image via Giphy)

22. You never wanted a cell phone because who needs phones when you have this?


(Image via Toys R Us)

23. You were a millionaire


(Image via Ringliaison)

24. And you invested a lot of your money in real estate


(Image via The Stock Masters)

25. Drinks looked more like this


(Image via One Room in Beirut)

26. You wanted to learn to draw because of him


(Image via Metrouk2)

27. You cried while watching this


(Image via Disney Movie Year)

28. And you thought elephants could fly


(Image via Science Blogs)

29. You still don't understand why you liked to put these in your hair


(Image via Amazon)

30. And you have unrealistic life expectations because of this


(Image via Gratis)
Articles & Media
25 Products Every 90's Kid...
Listomania
on Apr 24, 2016