Sometimes more is more, sometimes less is more and sometimes less is less. Got it? Good.

There is tons of makeup advice out there and it can be a minefield to navigate all the "dos and don'ts." To make things a little easier for you, we spoke to Lebanese-Jordanian make-up artist Dina Khoury to get her take on the most common make-up faux pas she encounters as she works and travels in the MENA region, dividing her time between Beirut, Amman, and Dubai. We have all made these mistakes at least once or twice.

1. A strong brow.



It's pretty much common knowledge that a strong brow is like a strong handshake in the Middle East. While it can be beautiful, Khoury cautions against over-the-top pencil filled eyebrows. "Over drawn brows or a blotched eyebrow tattoo job can make your eyebrows look like a hammer."


2. Watch the eyeliner.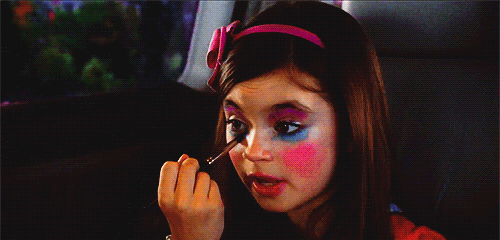 I personally live by the motto that you can never wear too much eyeliner, but according to the makeup professionals, eyeliner should not be applied with abandon. "I love a nice dark-rimmed eye, it looks great but if you overdo it then you may end up looking like a panda." Pandas are cute though.


3. Go nude, but not too nude.



According to our expert, nude lips are great to pair with a smoky eye but you will find yourself in trouble if the nude color makes perfect your foundation. "It's the case of the missing lips—its not the most flattering look." Instead, says Khoury, opt for a color that is neutral but one or two shades darker than your skin tone.


3. Falsies can be horriblesies.




Another Middle Eastern faux pas is unskilled application of false eyelashes. "Actually this—like all the other points we discussed—isn't just something that happens in the Middle East. But I will say this, the use of fake lashes for daytime is something I would steer clear from. It's best when its used for an evening event when you have your hair and outfit also dramatic—otherwise it ends up looking super out of place.


3. Conceal with caution.



What is Khoury's number one pet peeve when it comes to make up mistakes in the Middle East? "The answer is simple: too light under-eye concealer! I see this all the time. Girls who wear a concealer that is way to light for them and they end up looking like a person who feel asleep with their sunglasses on while tanning." The trick to covering dark circles under the eyes is to blend, blend, blend and to make sure you test the color in natural light to make sure it matches your skin. "My biggest advice is to ask for samples before you buy. Go home, try it on, ask other people's opinions and then buy the product!"