Look at you two lovebirds, planning your honeymoon or first vacation together! As exciting as it may be, and even if you're madly in love with each other, things can get awkward if this is your first experience with being around each other 24/7!

Luckily for you, we've compiled bunch of tips for you and your other half's well-being. And be sure that if you do survive your first vacation, you'll live happily together forever! Mabrouk & bon voyage!


Compromise




​You may be dreaming of a relaxing beach holiday in Thailand while all your partner wants to do is to go backpacking in Africa. You'll have to find common ground and agree on the kind of trip you both want. Who knows, you might end up trying out something new and exciting that wasn't even on the menu!


Don't overdo it




​Avoid the 2-month long adventure discovering kangaroos in Australia. Even if you've known each other for a few years, stick to a short trip someplace that doesn't involve a 14 hours flight for your first trip.


Prepare to see them at their worst, and vice versa




​When you're spending time away with someone, expect to discover them like never before. You'll have to deal with them in all their moods and affects: being sick, sunburnt, cranky, etc. And be ready to show your worst too!


Don't be a control freak




​Forget the maniac in you and trust your partner with taking responsibilities and making decisions with you. You can't be in charge of packing both your bags, buying necessities, and booking the sightseeing tours all by yourself. You're both going on this trip, you should plan it together.


Know that you will drive each other crazy




​Maybe he will forget his phone in a cab, perhaps she will make you try a hundred Instagram filters before posting the perfect selfie. Or maybe your luggage will be delayed or you'll have a stupid fight about what kind of gift magnets to bring back. Annoying things are bound to happen, just try to laugh about it.


Don't forget your essentials




​If you're going somewhere tropical or somewhere sunny, don't forget your sun lotion or bug repellent. Otherwise, hello sunburns, allergies, and sexless vacation!


Have fun!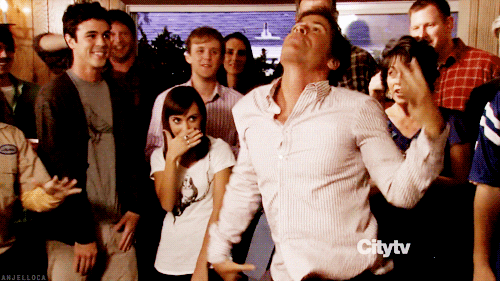 ​Your first vacation together is a major milestone in your relationship. So make the most of it, get crazy drunk together, and don't let some misadventures prevent you from building awesome memories.


Welcome back home




​Once you get back home, you will feel closer than before and you'll realize just how much you love being around your partner. Time to start planning your next (longer) vacation, maybe across the Atlantic this time?